Moving is such a pain! One of the worst parts of moving is the inevitable breaking of something. No matter how well I pack I always end up breaking at least one thing.
This move was no different, well it was a sadder break... I drop my entire box of dishes, 90% of them broke. Plates, bowls, cups, service for 12 gone in a blink of an eye. :(((
Only good thing about this, I get to buy new stuff.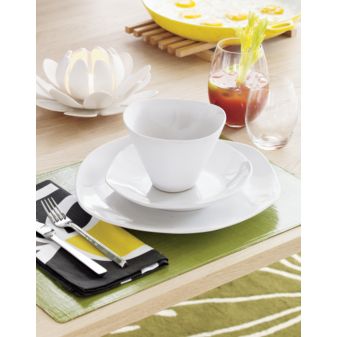 calla - CB2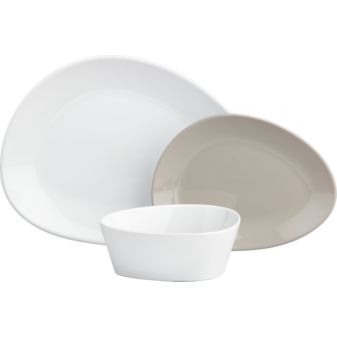 terrain - CB2
modern - CB2
Organic Shaped dinnerware - West Elm
Skyn - Ikea
So what do you think? I'm looking for a white dish that's a little different, a modern or organic shape.
Have you seen any other plates that fit this description, please share if so!
p.s. we're 80% moved in so I'll be taking photos of the apartment today and sharing them on the blog this week!